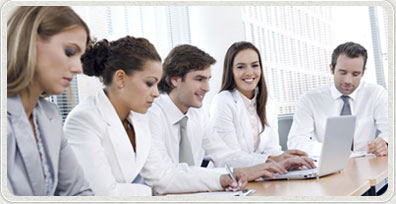 We are a group of design professionals and software engineers that specializes in website and application development.
NGM Technologies - is a full-service software development and consulting company based in the Washington D.C Metropolitan Area. We provide IT solutions and services to businesses and organizations locally and globally.
We specializes in graphic design, database-driven website, and application development. Whether you are a start-up or an established business, an effective IT strategy is the key to your business growth and success. We've worked with startup companies, small businesses, and large organizations to earn a reputation of delivering high-quality and cost-effective solutions. We've designed and developed solutions that are modern, clean, easily updated, standards-based, and are easy to use.
Our products are custom designed from the start. They are rich, clean, loads quickly, flexible for growth, and easy to maintain. They coordinate with our customers' brands and are noted for immediately impacting target audiences visually, being creative, effective, responsive, intuitive, easy to use and understand.
At NGM Technologies, we offer professional services to provide our customers with quality, innovative, and cost-effective solutions. Just tell us your needs, and we will take care of them!